Swing Fore Charity Golf Tournament – September 16, 2022
Sewells Point Golf Club
10:30am Check-In | 11am Range Open | 12pm Shotgun Start
The Kiwanis Club of Norfolk proudly hosts the annual Swing Fore Charity Golf Classic to raise money for charities in our community. The fundraiser continues the Club's 100+ year tradition of helping to enrich the lives of children in our area.
There are two main ways to become involved with the Swing Fore Charity Golf Tournament (you can pick one or both):
Sponsorship
Become a Player
The event is a four-man captain's choice which includes golf, cart, range balls, a box lunch, player gift bags, free beverages (including beer), prize money totaling over $600, a chance to win a golf trip for 4 to a world class golf course, with a BBQ & fried chicken dinner after golf. All this at one of the premier golf courses in Hampton Roads, Sewells Point Golf Club. Included in each event is an opportunity to meet a member of the Professional Long Drive Championship Tour and have them hit a drive for your team.
After a perfect day of golf, please remember to visit our silent auction, and consider placing a bid. This is another way we help raise money for our charities.

Held annually at Sewells Point Golf Club, Norfolk, the Swing Fore Charity Golf Classic currently raises $40,000 annually for local charities. Here are just a few of the organizations throughout the Hampton Roads area that we have been able to help:
Ronald McDonald House
EDMARC Children's Hospice
Park Place Child Life Center
Monroe Elementary
Greater Hampton Roads Diaper Bank
Holiday House of Portsmouth
Virginia Beach Educational Foundation
Virginia Zoo
To register or become a sponsor, please complete the Swing Fore Charity Golf Tournament Application.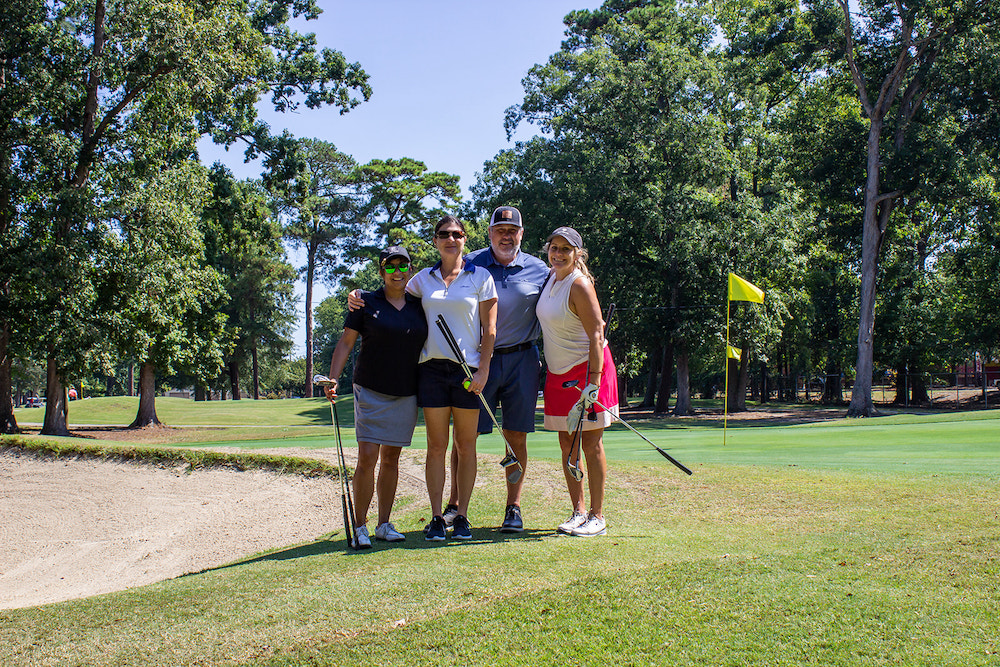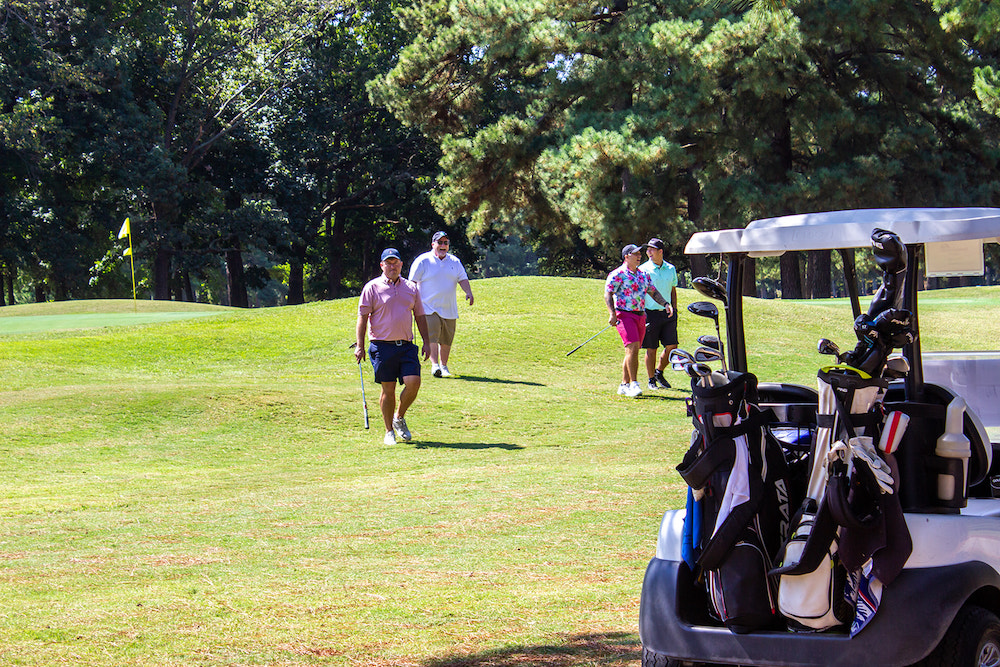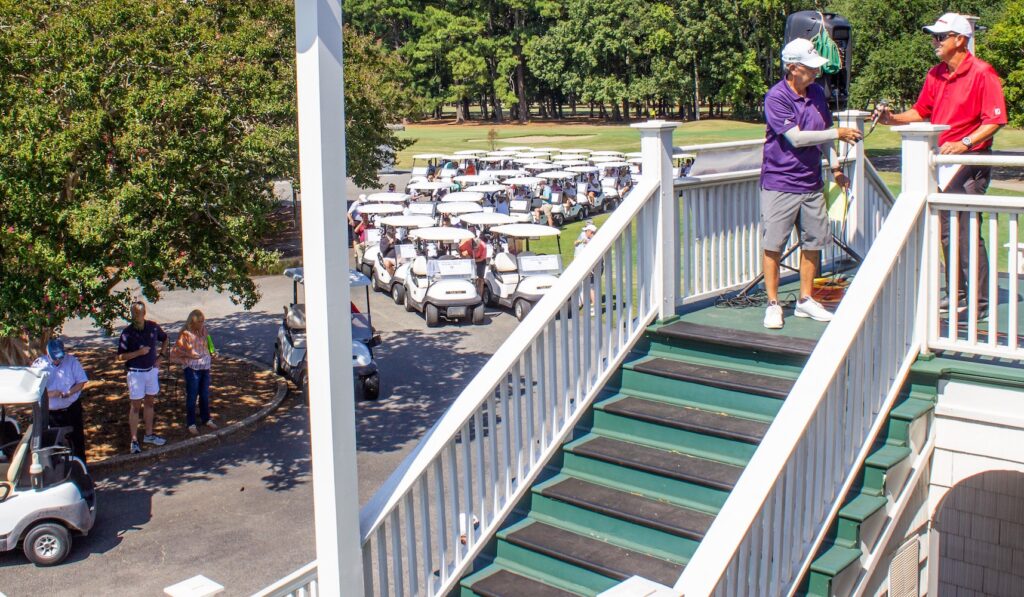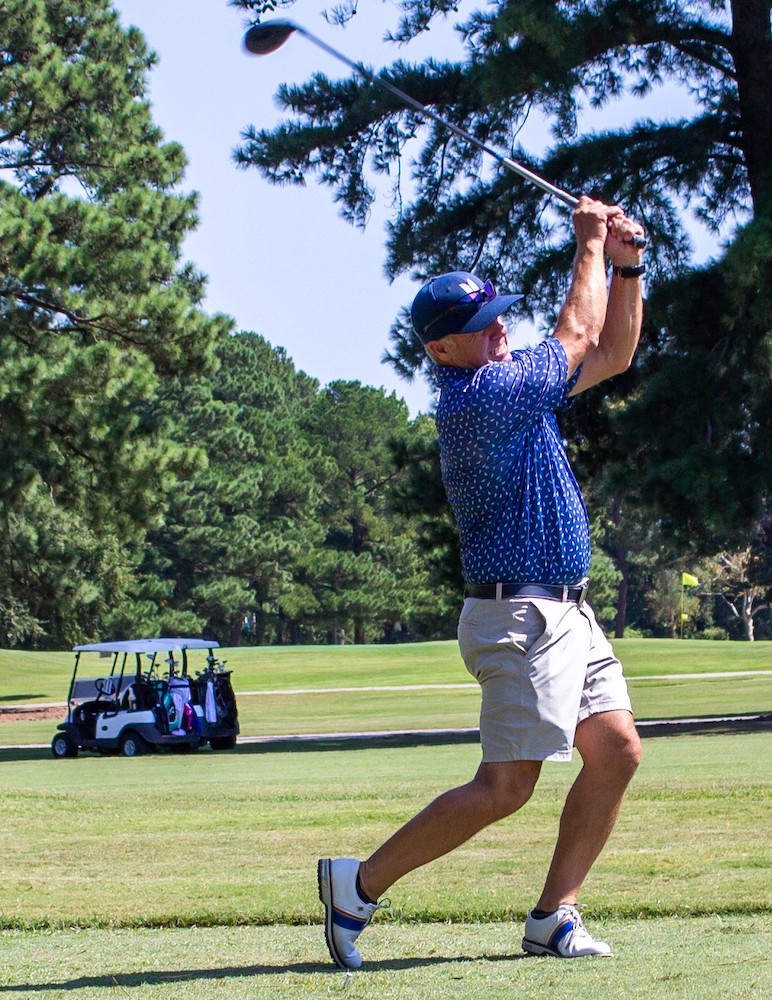 ---
Thank you to this year's generous sponsors!
Tournament Sponsor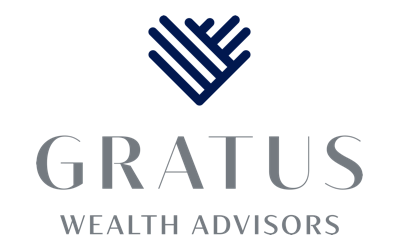 Executive Sponsors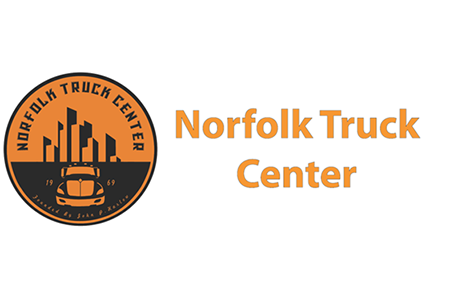 Platinum Sponsors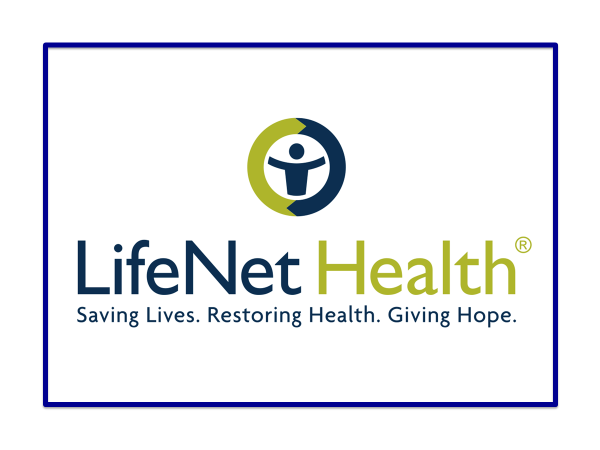 Hole-In-One Sponsor

Other Sponsors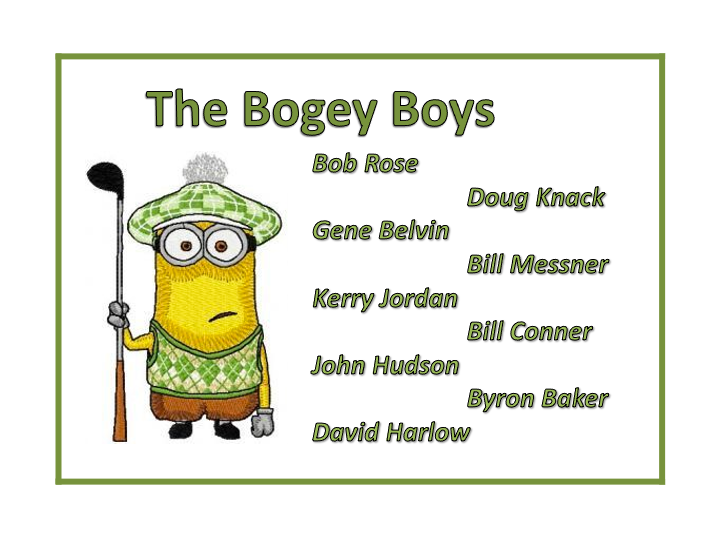 Diamond Sponsor
504 Capital Corporation • Colliers Industrial Team • East Coast Development
Levin Family Properties • Meadows CMPG • Old Point Bank • Sicario Properties
Temperature Satisfied • Thermcore Inc • Briggs Team Lending • Drying Solutions
Kelly Consulting • Opus Group of Virginia • Sullivan, Andrews & Taylor CPA
Towne Insurance • Pro Active Real Estate Insurance • Tidewater Community College
Kaufman & Canoles P.C. • Howard Hanna Real Estate • E.T. Gresham
Gold Sponsor
Adelphi Group • Wetherington Homes Inc • Bogey Boys • Chicks Fore Charity
Gina & Neil Rose • Hitch Towers • Kiwanians Fore Kids • Breit Biniazan Lawyers
Silver Sponsor
Eastern Virginia Medical School • Dr. John Lapetina • Stackhouse, Nexsen & Turrietta, PLLC
A Special Thanks to Our Kind Sponsors:
Rocket Mortgage • Total Wine
---
Tournament Schedule
10:30 am to 11:45 pm
Registration at pavilion

10:45 am to 11:45 pm
Complimentary range balls

11:00 am to Noon
Box lunches available

Noon
Shotgun Start

5:00 pm
Dinner and Awards
Auction and Raffle
---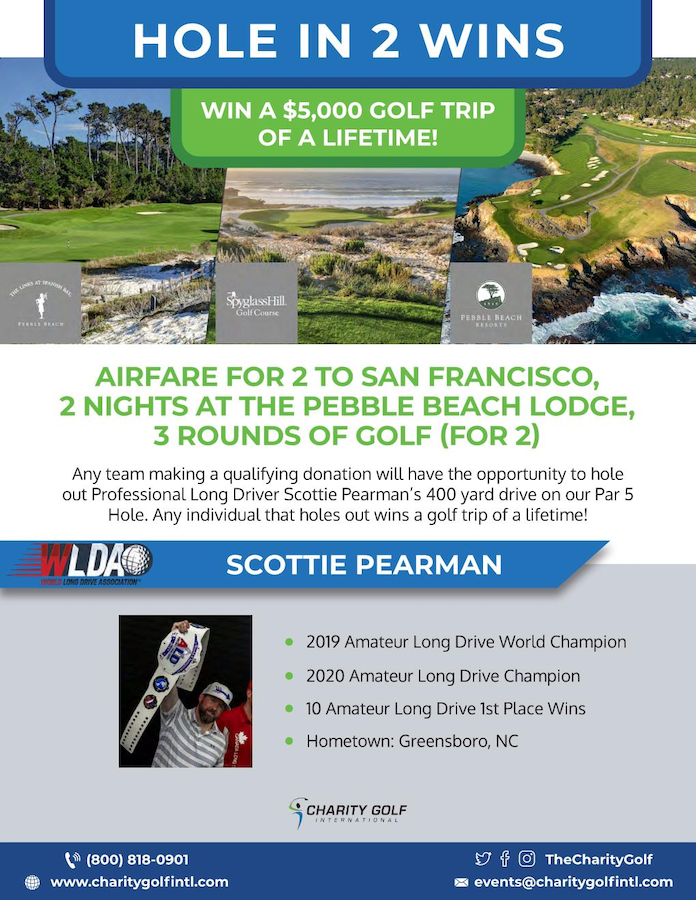 ---
Sponsorship
We have a wide range of sponsorship options available for the 2022 Swing Fore Charity Golf Tournament. For a full list of level inclusions please click here.
Tournament Sponsor – $5,000
Executive – $2,500
Platinum – $1,500
Hole-In-One – $1,300
Diamond – $840
Gold – $500
Silver – $350
Individual Player – $150
---
Pre-Auction AUCTION!
In conjunction with our Swing Fore Charity Golf Tournament which last year raised $40,000 to donate to local children's charities, the club is having a silent auction and raffle the day of the tournament.
In advance of the tournament, however, we are holding a special silent auction with the prize being a pair of tickets to the ODU-UVA football game on September 17 (the day after the tournament). The game will be held at Scott Stadium on the grounds of UVA at 2:00 PM. The tickets up for auction are Lower level Sec 109, Row X, Seats 7&8. Bidding will start at $100 with a $25 increase per bid. Bidding on this item will end September 1, 2022 at 5:00 PM. Anyone interested in bidding may do so by sending an email to Elyse Brown at [email protected]. Elyse will let you know what the current bid is and will accept your bid should you choose to do so.